CCTV System:
SATEN Security And Technology Engineering Network CO is one of the world's leading suppliers of video surveillance products and solutions.
---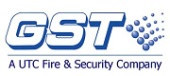 Fire Alarm System:
The GST range of fire detection products is probably one of the worlds most complete solutions from any single manufacturer, what ever your requirements from the smallest conventional system up to the largest fully integrated solution GST have a solution to meet your needs.
---

Intelligent Security Solutions:
SATEL is a 100% private Polish capital-owned company active in designing, production and sale of high-quality electronic alarm system devices. The product range includes control panels, sirens, detectors, monitoring stations, access control system.
---

Central Satellite System:
Prouducts rang: Multiswitches-RF modulator-Amplifiers-SMATV Accessories-LNB Products.
---

Video Intercom System:
Golmar was the first Spanish company in the industry to obtain the ISO 9000:2000 Certification, granted by the prestigious Swiss company SGS since 2001.The first door intercom was developed in 1958, followed some years later by the video door intercom, which is nowadays the most important product. More recently, based on its wide commercial network within Spain, it has expanded to the imports and sales of closed circuit TV and public address systems.
---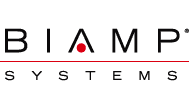 Professional Audio System:
The love of sound is Biamp's reason for being, and has been since our founding over 30 years ago. We've grown to be an acknowledged international leader in professional installed audio electronics. Our staff still shares a passion for sound that resonates through every product and every decision the company makes.
---

Public Address System:
Prouducts rang: Mixer Amplifiers-Preamplifiers-Back Ground Music Sources-Speakers(outdoor,indoor,fashion,ceiling,wall,horn).
---

Our Connector CaP is at first sight just a very simple way to connect a coaxial cable to any F female connettor: this is certainly true but any skilled installer will soon realise that the connection made with the CaP, if it has been made in the proper way following our suggetions and drawings, will perform much better than a connection made with the great majority of standard F metallic male connectors. This is because by using the CaP there is no metallic interface between the cable and the female connector and therefore there is an optimal matching between the two parts of the connection: in all other cases the F metallic male connector, however good it can be, is always present in the connection and can add some mismatching and/or losses.